Don't Share Your Austin Home With Scorpions
Scorpions are a common pest in Austin and the surrounding areas. When you live in Texas, you get used to them being around, but you still don't want them to get too close for comfort. Although the two most common scorpions in our area, the striped bark scorpion and the Texas cave scorpion, are not deadly, they can still leave you with a painful sting.
If scorpions get onto your property, they may try to get into your house, especially on hot days when they need to cool off or find water. Since they like to hide in and under objects, it would be a very unpleasant surprise to start putting your shoe on one morning only to find a scorpion inside.
To keep scorpions out of your house, you need the help of Accurate Termite and Pest Control's scorpion control service. We are a local company with over 20 years of experience solving the pest problems of Austin home and business owners.
Our Scorpion Control Offerings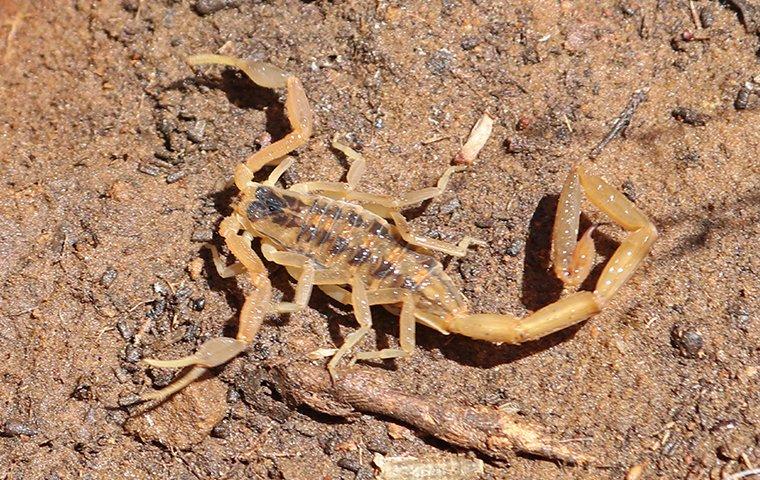 When you contact us for scorpion control, we come to your house ready to treat it. We offer several options to protect your home from scorpions. Our primary scorpion control service is a perimeter treatment to stop scorpions from getting into your house. We'll perform this service every month to maintain your home's barrier of protection.
We also offer the following scorpion control services:
Dusting treatment in your attic
Plugging weep holes with copper mesh
Weather stripping doors
With this combination of treatments, your home will be well-protected against scorpions.
Protecting Your Austin, TX Family From Scorpions
Scorpions may be a part of life in Texas, but that doesn't mean you need to worry about them harming your family. With scorpion control from Accurate Termite and Pest Control, your house will be well-protected from a scorpion infestation. Contact us today to get started.
Learn more about our home pest control and commercial pest control offerings.
Request Your Free Estimate Today
Complete the form below to schedule your no obligation estimate.