Keep Rodents Out Of Your Austin, TX Home
Rodents are one of the most common and one of the worst pests to infest your Austin house. They cause all kinds of problems, from destroying your house to causing illnesses to bringing other dangerous pests into your home. While it may seem like it should be easy to keep rodents out of your house (after all, they're much larger than insect pests) the reality is that mice and rats find it rather easy to get inside. They can fit through a hole the size of a dime or nickel, and if they can't find a hole large enough, they'll chew a small opening until they've made it large enough to squeeze through.
If rodents get into your house, you can't leave them alone, thinking they'll see their way out. Once rodents get inside, they stay. Not only that but they also rapidly reproduce. They can be difficult to get rid of, but Accurate Termite and Pest Control offer rodent control services to eliminate your infestation and prevent it from coming back.
Our Rodent Control Process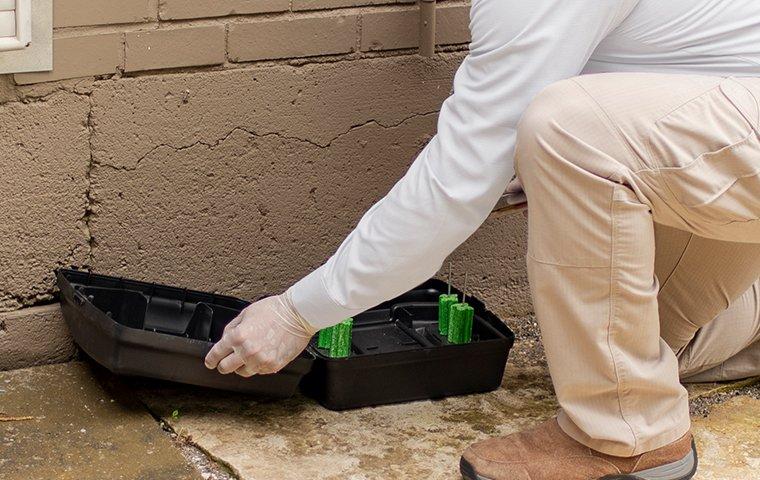 Free Inspection
We'll begin your service with a free rodent inspection of your home, allowing us to identify harborage areas and any entry points they're using to get inside and to determine how large the infestation is. This information will help us decide which treatment methods will be most effective for your particular situation.
Treatment
The first step in the treatment process is getting rid of the rodents in your house. We use several methods to do this, including baiting, trapping, and glue boards. Typically within five to seven days, all rodents will be eliminated from your house. Once there is no activity, we move on to the next step of the process.
We'll remove any rodent remains from your home and set out a deodorizer to neutralize any smells. We'll then seal cracks and crevices around the exterior of your house that rodents either used to get inside or could utilize in the future. This exclusion work is offered from ground to roof level and comes with a one-year warranty.
Protect Your Austin, TX Family From Rodents
When rodents get into your house, they put your entire family at risk. With rodent control from Accurate Termite and Pest Control, you can rest assured that your infestation will be thoroughly eliminated and measures will be taken to prevent them from coming back. Contact us to schedule your free rodent inspection today.
Learn more about our home pest control and commercial pest control offerings.
Request Your Free Estimate Today
Complete the form below to schedule your no obligation estimate.