Don't Let Fire Ants Take Over Your Austin Yard
Fire ants are a common pest on lawns all over the greater Austin area, but just because they're common doesn't make them unproblematic. In fact, fire ants can be quite dangerous, especially to young children, older adults, and anyone with a compromised immune system. If you accidentally upset them, they will quickly swarm and cover you in painful stings.
Keeping fire ants off your property can be difficult if you don't know what you're doing. Often, well-intentioned homeowners will try to eliminate fire ants on their own by treating the mounds. However, this usually results in the ants feeling threatened and splintering the colony, separating it into multiple colonies that will spread across various sections of your lawn. For true fire ant control that is safe, effective, and lasts, you need Accurate Termite and Pest Control.
Our Fire Ant Control Offerings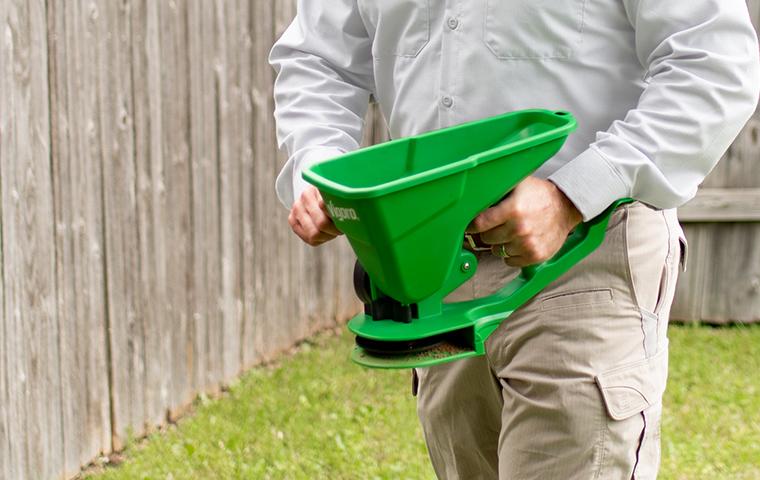 If you've seen fire ants or fire ant mounds on your Austin lawn, contact Accurate Termite and Pest Control right away. They will not go away on their own, and the infestation will only grow worse with time.
We'll arrive at your house ready to treat. Depending on your lawn's size and shape, we'll either provide treatment in the vicinity of the fire ant mounds, or we'll treat the entire lawn.
Our fire ant control service comes with several benefits:
Most obviously, it will eliminate your fire ant problem.
It comes with a one-year warranty. If you have any problems with fire ants during the year after treatment, we will return to your home to re-treat at no additional cost.
This treatment is effective against more than just fire ants. Although fire ants are the primary target, it will also eliminate other pests on your property.
This treatment is safe for children and pets. You won't have to worry about letting your kids out to play in the yard.
Don't Be Nervous About Spending Time In Your Austin, TX Yard
A fire ant infestation can make you nervous about spending time in your yard, lest you accidentally upset a mound and suffer the stings that angry fire ants so readily dole out. Don't let fire ants stop you from enjoying your property. With Accurate Termite and Pest Control's fire ant control service, you'll receive a treatment to take care of your fire ant problem safely and effectively. For guaranteed fire ant control, contact Accurate Termite and Pest Control today.
Learn more about our home pest control and commercial pest control offerings.
Request Your Free Estimate Today
Complete the form below to schedule your no obligation estimate.